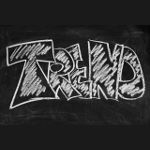 It's impossible to ignore any longer: technology, social media, and radical innovation are shaking up the workplace. Every aspect of your business is about to change — if it hasn't already. Will your company adapt to the upheaval? Or is it a dinosaur doomed to extinction?
My forthcoming book, Future Proof, will give you a strategy for dealing with the forces that all business leaders must confront if they want to build and maintain the next-generation organization.
Co-written with leadership development expert Morag Barrett, Future Proof will demonstrate why practices from the industrial era just won't cut it anymore. At a time when worker expectations are massively changing and employee engagement is at an all-time low, leaders must rethink their entire employee contract.
Historically, as the centuries have turned, there have been sea changes in the nature of work. Think of the shift from the Dark Ages to the Age of Enlightenment, or from the agrarian era to the industrial era. It's no different in this century. We're transitioning from a skill-based workforce to one made up of knowledge workers, and we're seeing our existing paradigms being turned on end.
The future of work is not tomorrow. The future is today. Future Proof will explore the 10 key forces that will drive the 21st-century organization.
The new frontier of the brain. Neuroscience research has changed our understanding of motivation, what drives people to excel at work, and the role of leaders. I'll explain how to apply brain-based leadership practices and get results.
The impact of technology. Thanks to the internet, the workplace has become incredibly agile. It's easy to communicate instantaneously with all corners of the globe and more difficult than ever to hide from integrity breaches and mistakes. I'll share tips and tools to help you use technology more effectively.
Breaking down bias. Bias has always played a role in the workplace, but nobody's ever really talked about it. Not only should you start the conversation at your company, but you can actually harness the power of unconscious bias and use it energize everyone in your organization. I'll show you how.
Values as organizing principles. Competency models and skills assessments are the models of the past. Values and leadership will determine whom you hire, reward, and promote. How can you make your values real in your organization?
Culture is king. It used to take a back seat — but now organizational culture is front and center. Your culture makes you either a "hare" or a "tortoise" in a land where hares are a must. I'll show you how to keep your culture constructive, relevant, and in focus.
Relationships: why inclusion is essential. In this interconnected world, it's critical to build relationships if you want to survive. I'll give you models and tools for cultivating relationships in order to tap radical innovation.
Heart is at the center of organizations. The heart, and not the mind, is what drives human performance. The 21st-century employee needs to feel valued, respected, developed, and care for. Here's how to build heart into your organization.
The massive demographic shift. A demographic time bomb is about to explode. The baby boomers are retiring; the millennials have different expectations and beliefs. How will you develop the next generation of leaders?
Purpose as an essential driver. We've moved from "What do I want to be when I grow up?" to "Which problems do I want to solve?" Here's how to tap the motivation and enthusiasm of the emerging workforce.
The new organizational structure. The career ladder is no more. Welcome to the career lattice, where success moves sideways, up, and out to new opportunities. I'll explain how to navigate the new hierarchy and work constructively with the self-managed individual.
This is the age of radical innovation, fueled by galloping technical advances that will become mainstream before you know it. Are you ready?
Future Proof will get you ready, whether you're a CEO, a leader or manager, or just trying to survive in what feels like chaos. I'm excited to be working on this book and I can't wait to share it with you! I'll be speaking about it at the ASHRM Conference, March 2nd. See you there.