Whether through group facilitation or one-on-one Executive coaching relationships, Linda helps leaders become laser-focused on achieving extraordinary results.
As a founding Member of the Marshall Goldsmith Coaching Group, Linda provides a variety of coaching programs designed to meet the specific needs of your organization and coaching participants. These options include our world renowned Coaching for Sustainable Performance Training Program.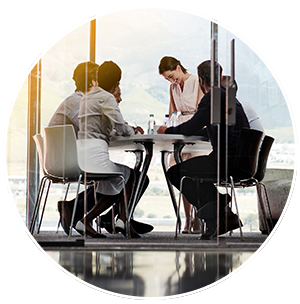 In partnership with the Marshall Goldsmith Group we offer:
Executive Coaching
– provides one on one coaching for Senior executives and leadership teams. The model is measurable and ensures successful executives become even better at what they do. This has a real payoff for both companies and individuals. We emphasize a global assessment model in developing leaders who can "hit the ground running" in the global arena.
Development for Internal HR/OD Professionals
– a cost effective way to ensure that leaders get the coaching they need to be successful is to develop an internal cadre of coaches. This program provides the tools, resources and intensive practice and support to develop your internal team to provide high impact coaching within your organization.
Training for Leaders to be Effective Coaches
– often leaders do not give enough feedback and coaching. Employee satisfaction surveys frequently underscore this point. Effective coaching improves business results exponentially. This program equips managers and leaders to be effective coaches in positive ways and helps build a culture of coaching in the organization.
On-boarding Senior Executives
– A proven method to fast start executives as they transition to new roles or are new hires from the outside. This program combines the world class GE Executive Assimilation process with the Goldsmith "feedforward" coaching to ensure quick, time efficient on- boarding that goes beyond the classic orientations that so often don't hit the critical issues.
Peer Coaching
– A powerful and cost effective way to build coaching into the fabric of your organization. This method enables everyone to help each other be the best they can be without draining resources and wasting time. This tested methodology enables peers to give each other deep insight into how to grow as a leader and be more successful in their roles.
"Coaching is releasing a person's potential to maximize their own performance. It is helping others to learn rather than teaching them."
-Sir John Whitmore
Coaching for Sustainable Performance Training Program
In Linda Sharkey's highly interactive, 1.5 day "Coaching for Sustainable Performance," leaders are challenged to rethink everything they know about coaching.  The result…dramatic and lasting performance improvement.
Program participants will:
Learn a proven model spearheaded by Marshall Goldsmith,
Understand the steps to use this approach to coach others,
Have the opportunity to practice the model with peers, and
Create a personal action plan for increasing their own coaching capability.
All program participants will take part in a virtual follow-up session, conducted by a master coach, 60 days after the program (to ensure successful application and results).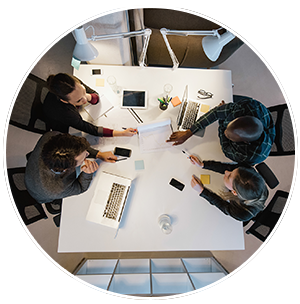 What Others are Saying...
"As a coach, Linda has a unique and remarkable ability to identify key growth opportunities and develop very specific methodologies which lead to quick and noticeable effects. Linda's approach is fine tuned to the individual and their respective environment, a formula which achieved fantastic and lasting results."
– Gregory E. Devine
Sr. Director & Head, North America Real Estate
Sanofi US
"Linda Sharkey is one of the greatest leadership development professionals and executive coaches I have ever met."
– Marshall Goldsmith
Best Selling Author and Top Executive Coach
Coaching Availability
Interested in Linda's coaching availability? Complete this short form and we'll get back to you OR call (910) 553-4125.